Conversation with Scammer
This is a conversation between a friend of mine and "me", which of course is not me, but a scammer who pretends to be me.
I have labelled my friend's name as "FRIEND", and the scammers name as "SCAMMER". This was done using Facebook messenger. If you see anyone on Facebook using my name and then also use words such as "Binary" or "option" or "Investment", then it will 100% certainty not be me.
His Facebook profile reads as below – which is near identical to mine – except for the use of the words Binary Option Trading.
See Conversation Below
Fake Profile
Tom Hougaard
Works at Forex And Binary Option Trading
Studies at University of Wales Trinity Saint David Birmingham
FRIEND: Hi Tom. I am a little confused by your profile. You write Forex and Binary Option Trading but you are famous for index day trading?
SCAMMER: Yes,I'm famous for index day trading.Also trade on Binary/Forex trading
FRIEND: Ok, so what are you offering? Given you already have a free Telegram channel
SCAMMER: I'm running a learning and earning program for new or old crypto investors on my trading platform which has been going very successfully. The idea is, building a solid capital foundation for beginners by trading cryptocurrency while they watch, learn and at same time build their capital. The offer by the way is limited, so it won't be available sometime after now as we won't be able to accommodate a very high population of investors.
FRIEND: But you aren't actually Tom Hougaard though, are you? You are just using his name and profile to entice me.. I'd rather know whom I am really dealing with
SCAMMER: Oh mate it's me the Danish Day trader
FRIEND: So you need to explain how I get involved
SCAMMER: I will provide you my company's platform where you can be under my mentorship www.jaycoinpump.com
+12693127130
Sign up and it's also my company's WhatsApp number if there's anything you need to know
FRIEND: You say the business is regulated in Belize but then say it is o line with European Union Laws and Maltese government. Which is it? Also, i don't really see your personal involvement or mentoring
SCAMMER: Got lots of text on my telegram so decided to create a platform to enable beginners learn and earn The foreign exchange market is a global decentralized or over-the-counter market for the trading of currencies. This market determines foreign exchange rates for every currency. It includes all aspects of buying, selling and exchanging currencies at current or determined prices.
Binary option is an online forex trading (stocks, currencies and gold), it's one of the highest paid investment treasury in the world. Here you can make twice your investment, no experience needed.
It's a lucrative way of earning, it's fast and reliable. You can start earning comfortably from your comfort zone. You can earn 100% of your investment daily, weekly or monthly through Bitcoin mining & Trade, in the new world of crytocurrency. Our trading platform is the best, and your profit after trade is guaranteed.
FRIEND: So how are you involved given that you give so much time to your index day trading?
SCAMMER: Because I have free time for all that
FRIEND: Ah ok. I have sent you an e mail on your normal e mail because I am a big nervous sending my money to a company I have never heard of. I'll just start small, say €100,000 as I don't see how anyone can make 100% in less than one year, let alone as quickly as you claim.
I really wonder why you bother with index trading.
I've also sent you a message on your Danish WhatsApp
Thanks Tom
SCAMMER: +12693127130
Thats the company's whatApp whatever you don't understand I will be here to guide you
FRIEND: I'm sure for 100,000 you are happy to reply on your personal whatsapp – I'll wait for that.
You already know how much I'm wprth so this is just dipping the toe in the water.
Scammer is sending statements and my friend responds: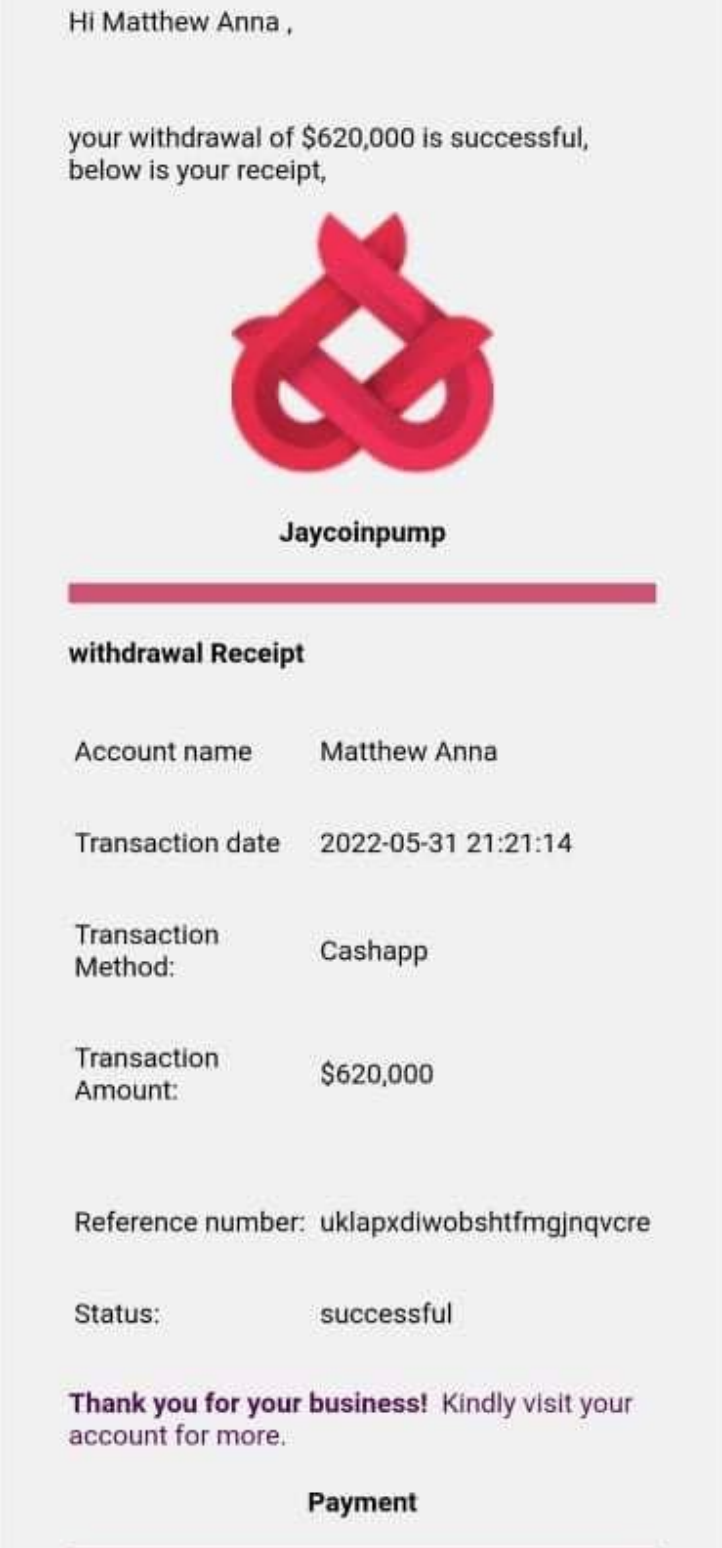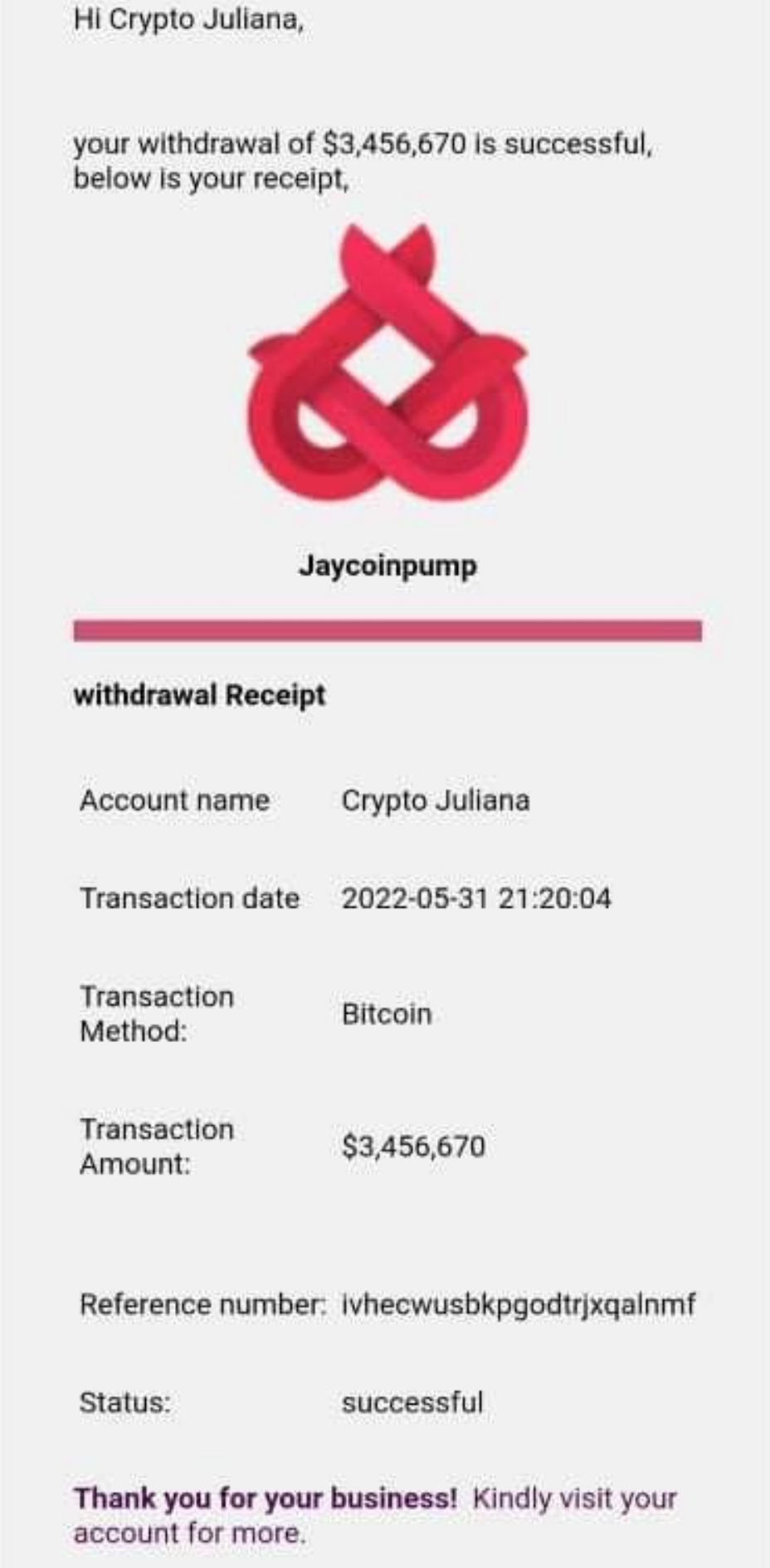 FRIEND: I have no idea why you are showing me withdrawals with your confirmation. If it was issued by a bank it would be believable.
As I said, I'll wait for your WhatsApp reply and send you the money. I appreciate it is the middle of the night in Denmark
Are you stopping this charade and admitting that you are not Tom Hougaard?
SCAMMER: Well it seems you don't believe you're chatting with the right person
FRIEND: but you aren't Tom Hougaard are you?
SCAMMER: I'm Tom Hougaard the Danish trader,reason's I choose this platform for my students is, I don't need calls while trading live on my telegram channel
FRIEND: Right in that case, you won't have any difficulty in answering this question. In which country were you last weekend?
SCAMMER: Last weekend I was in Dubai.
FRIEND: Thank you for the confirmation. If you were not a fraudster you would have known the correct answer.
My Comments
My friend knew I was not in Dubai last week, because I had spoken to him
about where I was. So now we know that:
the scammers are following my movement in the channel.
they have a website called https://www.jaycoinpump.com/
we know it is a scam.
Please Help
I have 14,000 followers.
Some of you must have a presence on various chat rooms and other social channels. I rarely ask you for anything, but I ask you to help me fight this plague of scammers, who are abusing my name. Spread the word, please. Thank you.
The REAL Tom Hougaard
This is a screenshot of the scam website >>